Training at IOI-Canada
Training is a key activity of the IOI global network. The Institute's flagship interdisciplinary training programme has been conducted at Dalhousie University in Halifax, Nova Scotia each summer since being initiated by Elisabeth Mann Borgese in 1981. Covid-19 led to the postponement of the 2020 course, but we look forward to rescheduling it when circumstances permit. See below for information. For now, we are focusing on online training.

ONLINE COURSE

OCEAN GOVERNANCE IN THE UN DECADE OF OCEAN SCIENCE:
KEY ISSUES AND CHALLENGES
11th April - 2nd June 2022
This free webinar-based course challenged participants from around the world to explore key issues in three core areas of ocean governance -- Law of the Sea, State of the Ocean, and Fisheries, Aquaculture and Food Security -- through a combination of lectures, discussions, videos and readings. Aimed primarily at marine professionals with responsibility for some aspect of coastal and ocean management, the course was offered for both live participation (limited availability due to capped class size) and self-paced study, both with a time commitment of c.24 hours plus required preparation. A certificate will be available for those who complete all the course requirements.

Please direct any questions to ioi@dal.ca. IOI-Canada gratefully acknowledges support for this course from both the Ocean Science and Research Foundation and the Ocean Frontier Institute.


Online Application Form Sorry, applications have closed.


---
ALUMNI CONTINUING PROFESSIONAL DEVELOPMENT

ONLINE COURSE ON NEW DEVELOPMENTS AND EMERGING ISSUES IN OCEAN GOVERNANCE
4th October - 4th November 2021
Offered jointly by IOI-Canada and IOI-Southern Africa, this free course for alumni across the network consisted of three modules delivered over nine live sessions. Through presentations, discussions, readings, videos and interactive tools, participants explored new and emerging issues in UNCLOS and ABNJ; Climate Change and Health of the Ocean; and Small-scale Fisheries. For details and eligibility criteria, please review the information in the links below.



---
ONLINE COURSE ON OCEAN GOVERNANCE: SUSTAINABLE DEVELOPMENT
IN THE DECADE OF OCEAN SCIENCE
7th May - 29th June 2021
As the UN Decade of Ocean Science for Sustainable Development got underway, this free webinar-based course was offered for both live participation and self-paced study, both with a time commitment of c. 30 hours plus readings. Participants registered from Africa, Asia, the Caribbean, Central America, Europe, the Indian Ocean, North and South America, and the South Pacific. Check out the 2021 Online Ocean Governance Course Report for details.
---
ALUMNI REFRESHER COURSE
OCEAN GOVERNANCE: ISSUES OF IMMEDIATE CONCERN
16th November-11th December 2020
This online refresher on Ocean Governance: Issues of Immediate Concern enabled alumni of previous IOI-Canada training programmes to update and extend their knowledge on key issues. It was delivered in a series of nine webinar-style sessions over four weeks.



---
40th Anniversary Training Programme:
20th May-17th July 2020
Given the restrictions imposed by the pandemic, we regret that the 2020 training programme could not take place from 20th May to 17th July as scheduled. Please check back for an update on possible rescheduling and/or future courses.

The following details continue to be displayed just for reference:

The two-month programme on Ocean Governance: Policy, Law and Management emphasises the importance of viewing the ocean as a system with varied users and multiple, often competing and conflicting, uses. It also aims to increase awareness of the fact that ocean management requires broad interdisciplinary skills, new institutional and legal infrastructures, and new forms of intergovernmental and non-governmental organisation and cooperation at the local, national and international levels. Training consists of over 200 hours in the classroom, and includes lectures, interactive discussions, field trips, simulations and exercises, individual participant presentations, and an international round table.



Danielle de St Jorre Scholarship for women from SIDS

Course video (prepared by intern, Andrew Williamson)

Completed application forms for international candidates should generally be submitted by 5th January, although there is some flexiblity so please contact us to discuss this, or if you are interested in the possibility of customised training in either Canada or another country. Dalhousie University graduate students interested in the programme should also contact us to discuss registering for audit, or for credit if the appropriate arrangements are made and an extra assignment completed.


---
2019 Training Programme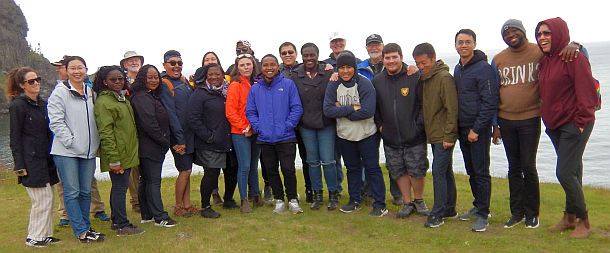 2019 field trip: Bay of Fundy


Download the 2019 COURSE REPORT for an in-depth record of the programme, with full syllabus andde tails of participants, lecturers and funders. You can also read a one-page summary of the experience of 2019 participant, Kadin Snook, Fisheries Manager for Mowachaht/Muchalaht First Nation.


---
2018 Training Programme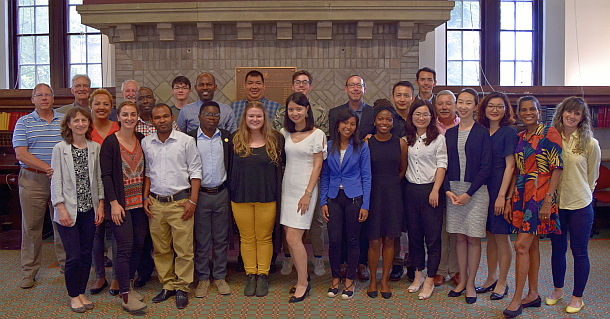 2018 participants, staff et al. at Round Table

Download the 2018 COURSE REPORT.

---
2017 Training Programme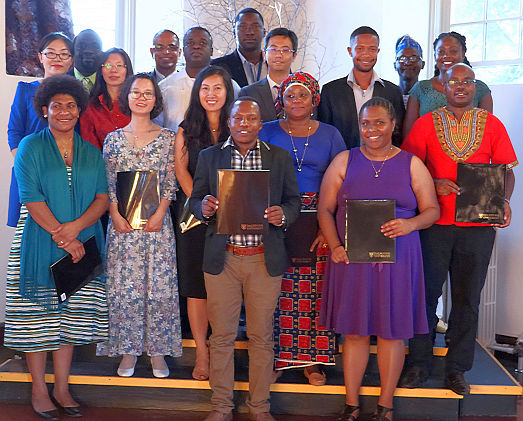 2017 Participants at Closing Ceremony


Download the official 2017 COURSE REPORT. For a more informal summary, see the Closing Ceremony presentation prepared by Mikhail Amsterdam, 2017 course participant from Guyana.


---
2016 Training Programme



2016 class visit to the Northwest Atlantic Fisheries Organization


Download the 2016 COURSE REPORT. For individual feedback on the course, read about the experiences of the participants from Madagascar and Brazil.


---
2015 Training Programme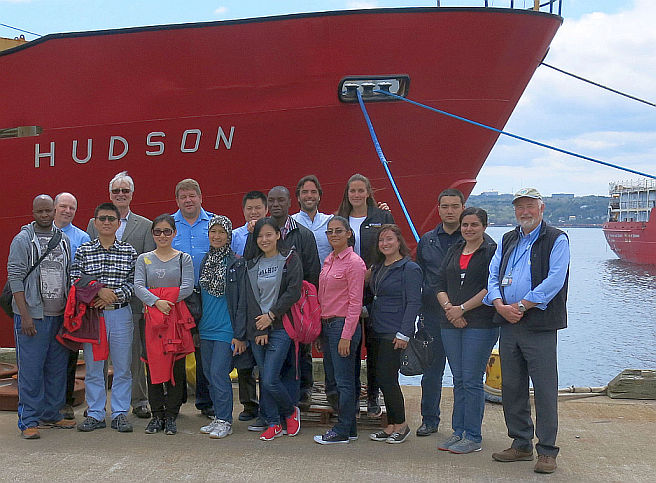 2015 participants at Bedford Institute of Oceanography

Download the 2015 COURSE REPORT
---
2014 Training Programme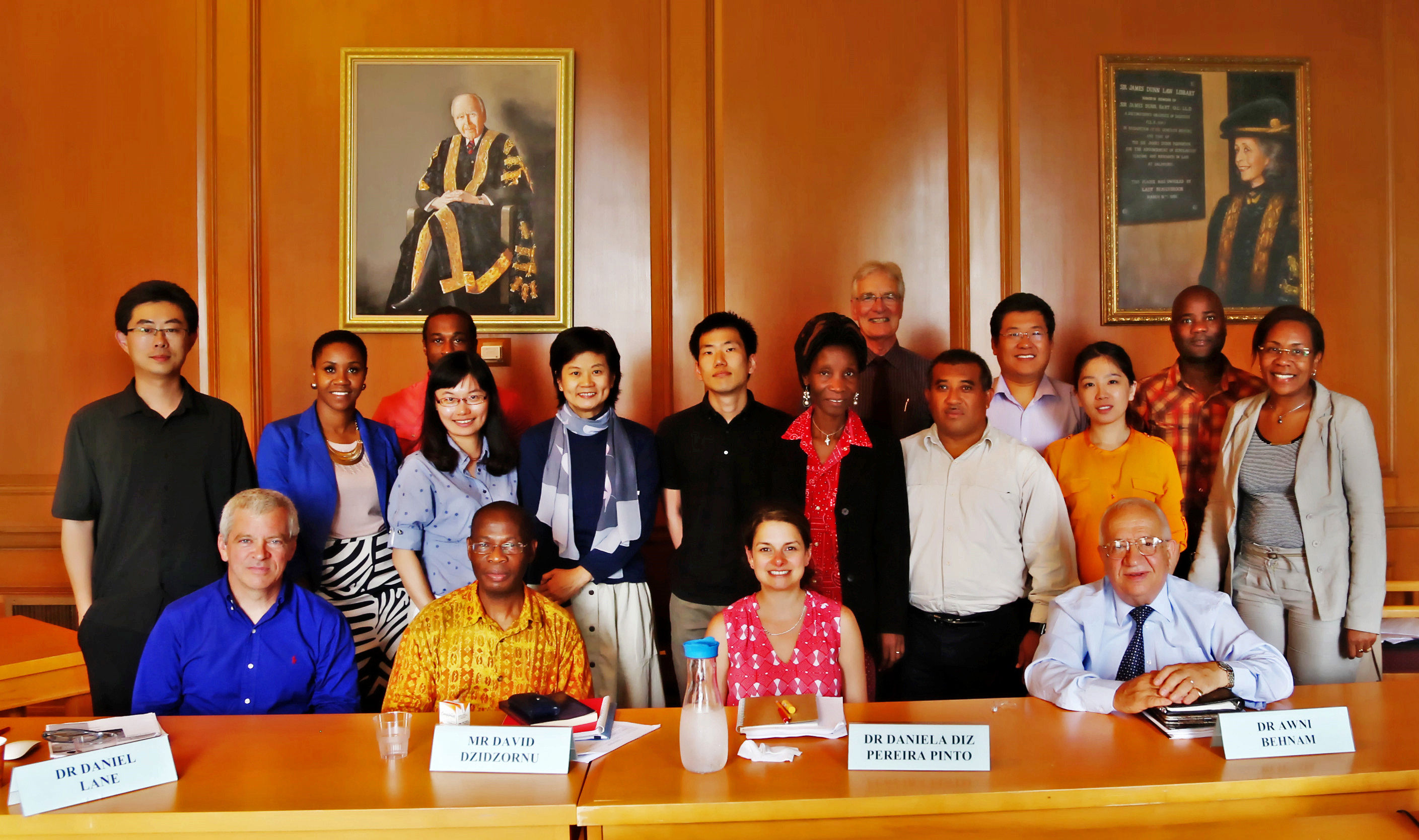 2014 Round Table: Panel, Participants and Course Director

Download the 2014 COURSE REPORT


---
2013 Training Programme




2013 class: GIS session (photo credit: D. Theophille)



Download the 2013 COURSE REPORT

---
2012 Training Programme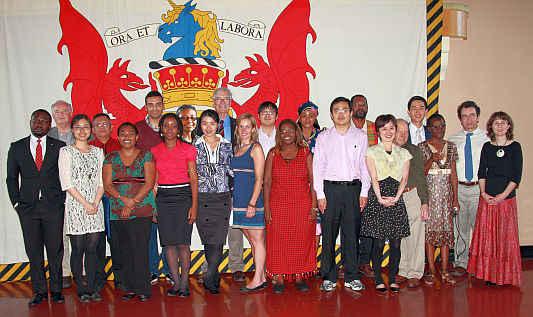 Closing Ceremony of 2012 Training Programme
Download the 2012 COURSE REPORT


---
2011 Training Programme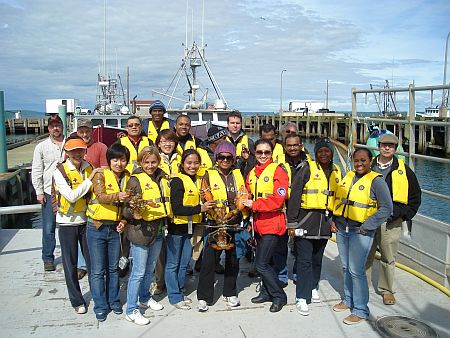 2011 field trip: Bay of Fundy lobster boat





Download the 2011 COURSE REPORT, or for a more informal and humorous take on the course, see the speech by 2011 participant Parinda Ranasinghe, delivered at the Closing Ceremony on behalf of the class.


---
2010 Training Programme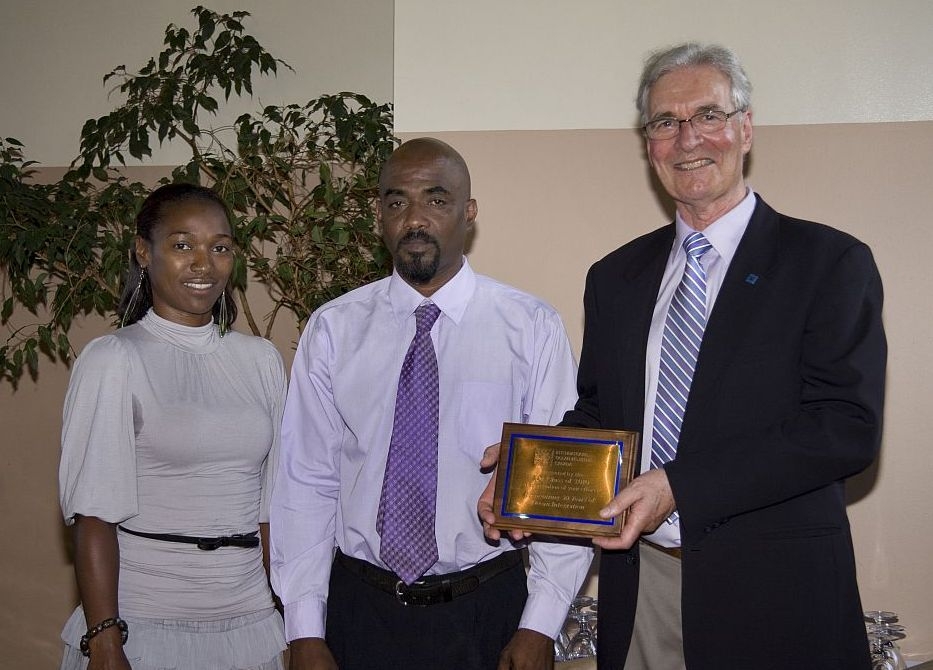 Presentation of 30th Anniversary plaque to Mike Butler, Director,
by participants of the 2010 course

This course marked the 30th anniversary of the training programme, held at Dalhousie University in Halifax, Nova Scotia each year since 1981. Download the 2010 Course Report (1.2 MB pdf).


---
The 2009 Course Report (842 KB pdf) is also available, as is an informal course summary (1.8 MB pdf) from one of the 2009 participants. Some information on the previous programmes, dating back to the first course in 1981, can be found in the Alumni section of this website. For further details on any of our past courses, please contact IOI-Canada.