The Future of Ocean Governance
and Capacity Development
This interdisciplinary volume of over 80 essays was published in 2018 as part of the centennial celebrations to honour Elisabeth Mann Borgese, founder of the International Ocean Institute. It can be freely downloaded via Open Access thanks to the donors listed below or ordered as a hard copy from Brill Nijhoff. You can watch a video recording of the book launch panel and check out our Facebook page for links to essays and relevant questions for reflection or discussion.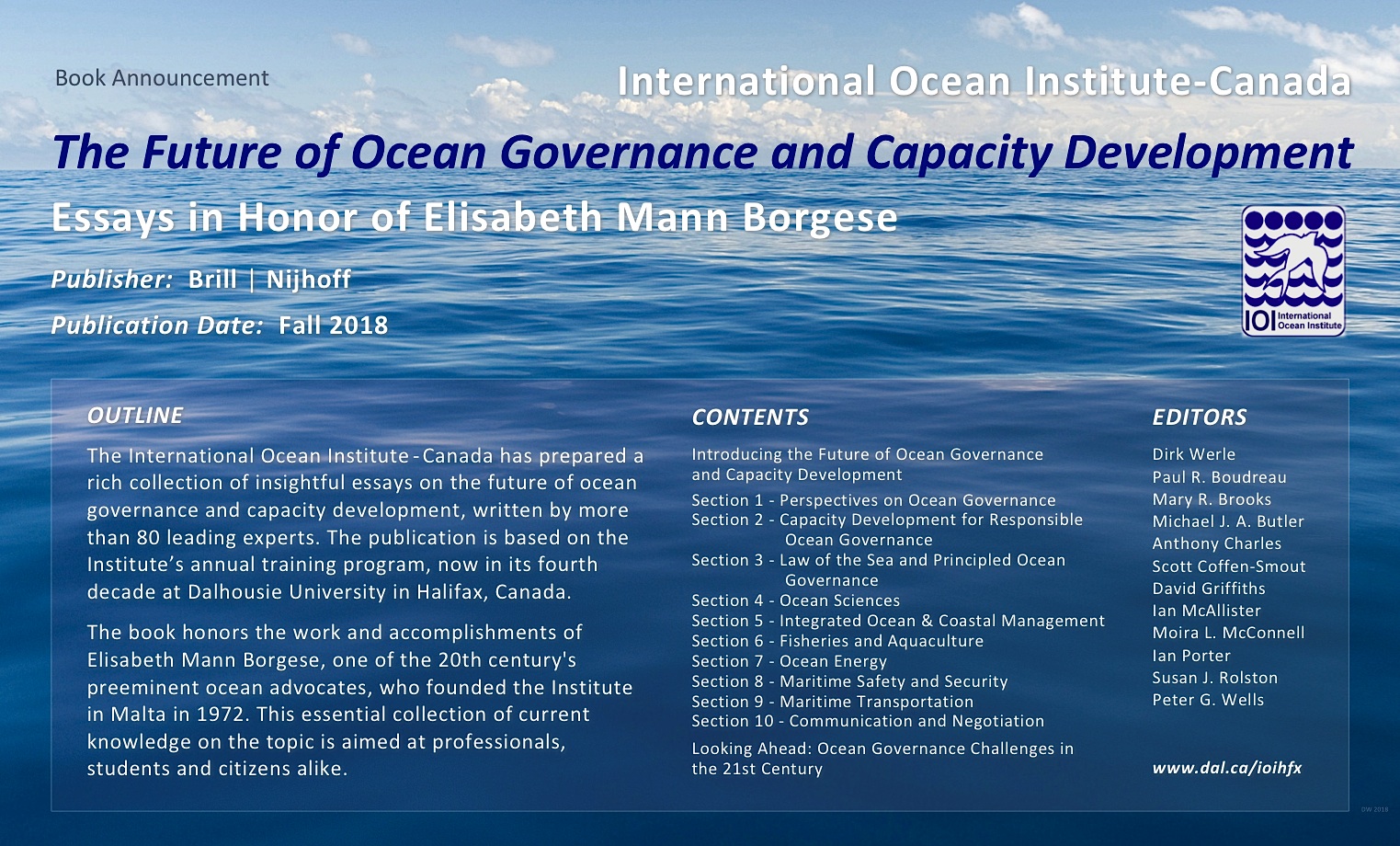 IOI-Canada gratefully acknowledges the following individual and institutional donors whose generosity secured Open Access for this commemorative volume: Acadia University, Dr Mary Brooks, Dr Anthony Charles, Clear Seas Centre for Responsible Marine Shipping, Dalhousie University Libraries, Dalhousie University Marine Affairs Program, Environmental Information: Use and Influence Research Program, IOI Headquarters with funding from the Ocean Science and Research Foundation, Capt. Alan Knight, Prof. Ian McAllister, Oceans North, Mr Ian Porter, Saint Mary's University, Dr Peter Wells, Mr Dirk Werle, and WWF-Canada.