Home
About
IOI-Canada
News and
Events


Training
Alumni
Elisabeth
Mann Borgese
IOI HQ
Contact
IOI-Canada


Alumni Profile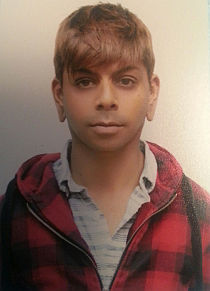 Fareedali Kanji
Canada
I have recently returned to Canada from an eight year span in Thailand. While in Thailand, I was involved in Integrated Coastal Management with a focus on coastal hazards and community resilience working with organisations such as the Coastal Development Center, National Disaster Warning Center, Asian Institute of Technology, Asian Disaster Preparedness Center, World Vision Asia-Pacific, and IOI-Thailand. I am now enrolled in the Disaster and Emergency Management program at Ryerson University in Toronto.

My journey through this career path is directly as a result of my participation in the IOI course in Halifax which I attended while still an Undergraduate student at Dalhousie University. A fellow participant invited me to Thailand where I was introduced to IOI alumni and Director of IOI-Thailand. Within a week after I returned to Halifax to finish my studies, the news came about the earthquake and tsunami event across the Indian Ocean region. The Director of IOI-Thailand then extended an invitation to me to become involved with IOI-Thailand and the newly established National Disaster Warning Center. I completed my studies and headed to Thailand to start my rewarding career in Disaster Management.

--------------------------------------------------------

For profiles of previously highlighted alumni, click below:


If you are one of our alumni and would like to be featured in a future profile, send an e-mail to ioi@dal.ca.